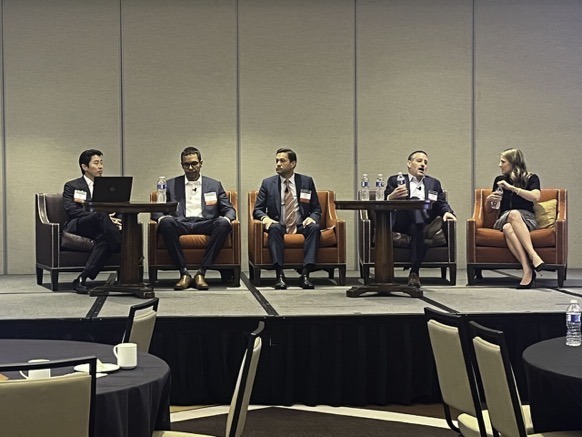 Attended by Derrick Bracks, MBA our National Director of Business Development, Healthcare & Life Sciences in Los Angeles last Wednesday, February 1st.
The conference reinforced what we, Stealth Realty Advisors, already knew about the 2022 healthcare real estate sector's ups in the first half and downs in the last half of the year. Hospitals and health systems are experiencing burdensome financial challenges due to a variety of factors, labor costs being chief among them. If this year's predictions and forecasts are correct, we can assume a challenging but still fruitful year, especially in the second half of the year.
Although the conference was focused on the western half of the nation, it was well attended by professionals from around the country, total attendance – 175-200. Attendees ranged from the full gamut of C-Suite Executives from healthcare real estate investment trusts (REITS), asset management, brokerage, hospitals & health systems, lending, and architecture firms. This conference is always an important venue for us to gather and see some of our relationships in person.
Stealth will be publishing our own White Paper on the National State of the Market on Medical Office, ASCs, Behavioral Health, Hospitals, and Life Science on February 14th. reach out to @Derrick Bracks for a copy.
«
Previous
Next
»